Casa San TELMO

Casa San Telmo was amongst the first houses being built in Santa Cruz de La Palma. The building always housed a home and a shop or a small home manufacture: for instance, wax figurines for the church were made here. The old building housed one of the first daily papers of La Palma and the famous painter Manuel González Méndez was born here. The original house was built around 350 years ago, but was renovated and expanded a few times. The patio and the garden were created later.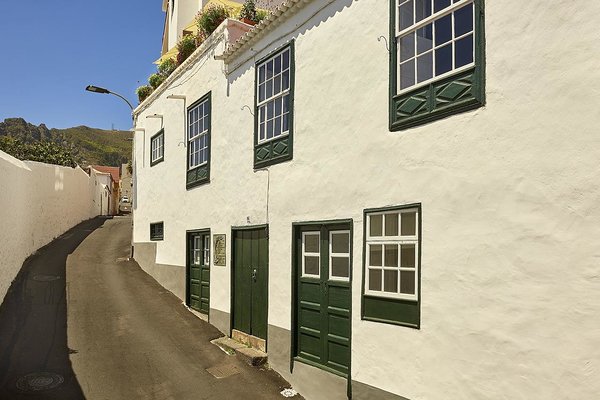 Rooms Casa San Telmo

We have double rooms which can also be single use. They are equipped with a double bed - some have also a sofabed which sleeps up to three people or a family. Please note that the rooms do not have a balcony, and some do not offer views. Some rooms have aircondition, and all rooms offer a modern bathroom with shower and hairdryer, television and wifi.

The rooms in Casa San Telmo have a common entrance from Virgen de la Luz street. The guests enjoy a patio with a lot of green and a roof terrace with nice views.
and comfortable furniture.
The house also has a kitchen, a dining room and a living room.